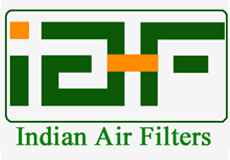 INDIAN AIR FILTERS
This website provides an extensive overview of our Indian air filter systems
Indian Air Filters is a leading filtration technology supplier in India with the help of automated machinery. We are involved in developing, manufacturing and selling of high-quality filtration solutions used in a broad variety of applications.
We work with an unwavering commitment to excellence and " Made in India" quality in all our products and services offered. We attach utmost importance to responsibility and fairness in all our dealings with customers.
Our mission is to develop and manufacture products for our customers which fulfills highest requirements in terms of quality, design, advancement, environment-friendly manufacturing, etc., Our young and highly motivated staff will respond quickly and knowledgeably to any questions or enquiries you may have. Please contact us - we look forward to serving you.
Products
HEPA FILTERS
Air Purifier
Contact Information
Chief Executive Officer
IndianAirFilters
ceo@indianairfilters.in
Practice does not make perfect. Only perfect practice makes perfect. ~Vince Lombardi
Copyright © 2017 IndianAirFilters.in